For Sale
Show quality restomod 1980 yamaha SR500. this bike was built from a very low mileage exle approx. 15 years ago. Stored in climate controlled environment since. Many performance options. High lift cam, high compression piston, mild port work, 36mm Mikuni, Supertrapp pipe, Denny ...
For Sale
Yamaha SR500 Air filter OEM
Yamaha SR500 New Factory Air Filter element
eBay
Yamaha SR500 TT500 XT500 78-81 Carburetor Carb Repair Rebuild Jet Seal Kit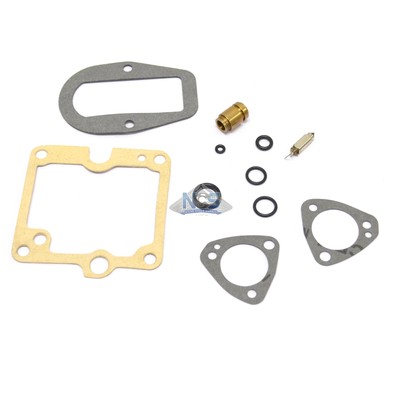 ... this kit with your request. Niche Cycle Supply Yamaha SR500 TT500 XT500 78-81 Carburetor Carb Repair Rebuild Jet Seal Kit ClutchExhaustCarburetorGasketsSuspensionElectricalToolsBody/FrameControlLightingBrakesBooksValves-Guides-SpringsMaintenanceGaugesAir FiltersSide CoverEnginePetcocksTransmission...
For Sale
1978 yamaha sr500. Mostly stock, except REX cdi box. Looks excellent. rare deep blue color. Runs ok, but carb is running rich. Think rubber diaphragms are bad. I have lots of other srs for sale. Parts too.I have several sr project bikes. $1000. -$1500. 585-261-0185
For Sale
Yamaha SR500 with a velorex 562 jawa side car with top. right now there are 4299 miles on it,it might get a few more if I decide to take it for a ride Condition is Used.Its not perfect its 41 years old. see pictures,runs good I push start it because I have a bad right foot ...
For Sale
1978 Yamaha SR 500 Street Tracker, has clear title, plus extra SR 500 parts.Call or text 6202595761, please leave a voice mail. This is a vintage collectors motorcycle. Serious inquires only please.
For Sale
Runs and rides, great clean title in my name. $3000 obo call or text Keyan at 816-835-8479
For Sale
Selling my 1981 Yamaha SR 500. These were imported into the U.S. for 4 years only 1978-1981 and are fairly rare to find in this condition. Bike is a 500 single cylinder, kick start only. I bought this from a collector and have enjoyed it for a few years. Need the space so ...
For Sale
1979 Yamaha SR500Bike runs well and has a fresh set of tires on it. Great bike for the city Title in hand$1900 o.b.o CASH ONLYPlease feel free to contact me with any questions regarding the bike or if you would like to come and see it
For Sale
Very nice single cylinder Yamaha 500 for sale. Low mileage and everything works.
For Sale
Great running all original 79 Yamaha SR500except for recovered seat, 9000 original miles starts right up with one kick this model did not have electric start it is the same engine as a Yamaha XT500 rare classic bike , the original thumper
For Sale
Very Clean Bike.Turns over on 1st kick.Everything works.LED Headlights and TailightsBattery relocated under the seat.Seat in good conditionCarb recently rebuiltClear Blue TitleRuns and drives good.Road Ready.Tires in great condition$2600 OBOText preferred.Jon2 eight 1 . Seven 9 5 . two 5 5 ...