For Sale
Pretty vintage heavy weight - not cheapo - spring bouncy chair. Some patina rust, easily painted if u like. 36 tall x 25 w x 25 deep
For Sale
Spring Rocking Horse Plush Ride on Toy with Adjustable Foot Stirrups and Sounds for Toddlers to 5 Years Old by Happy Trails - Pink
STURDY AND SAFE - The spring Rocking Horse is constructed with quality metal and strong springs, which are covered with plastic tubing for safety, all to make this a sturdy and safe riding toy.  With metal foot stirrups with multiple levels for foot placement, your child can ...
eBay
Vintage Wonder Horse, Mustang, Spring Rocking Horse, 31" Wonder Horse Ride On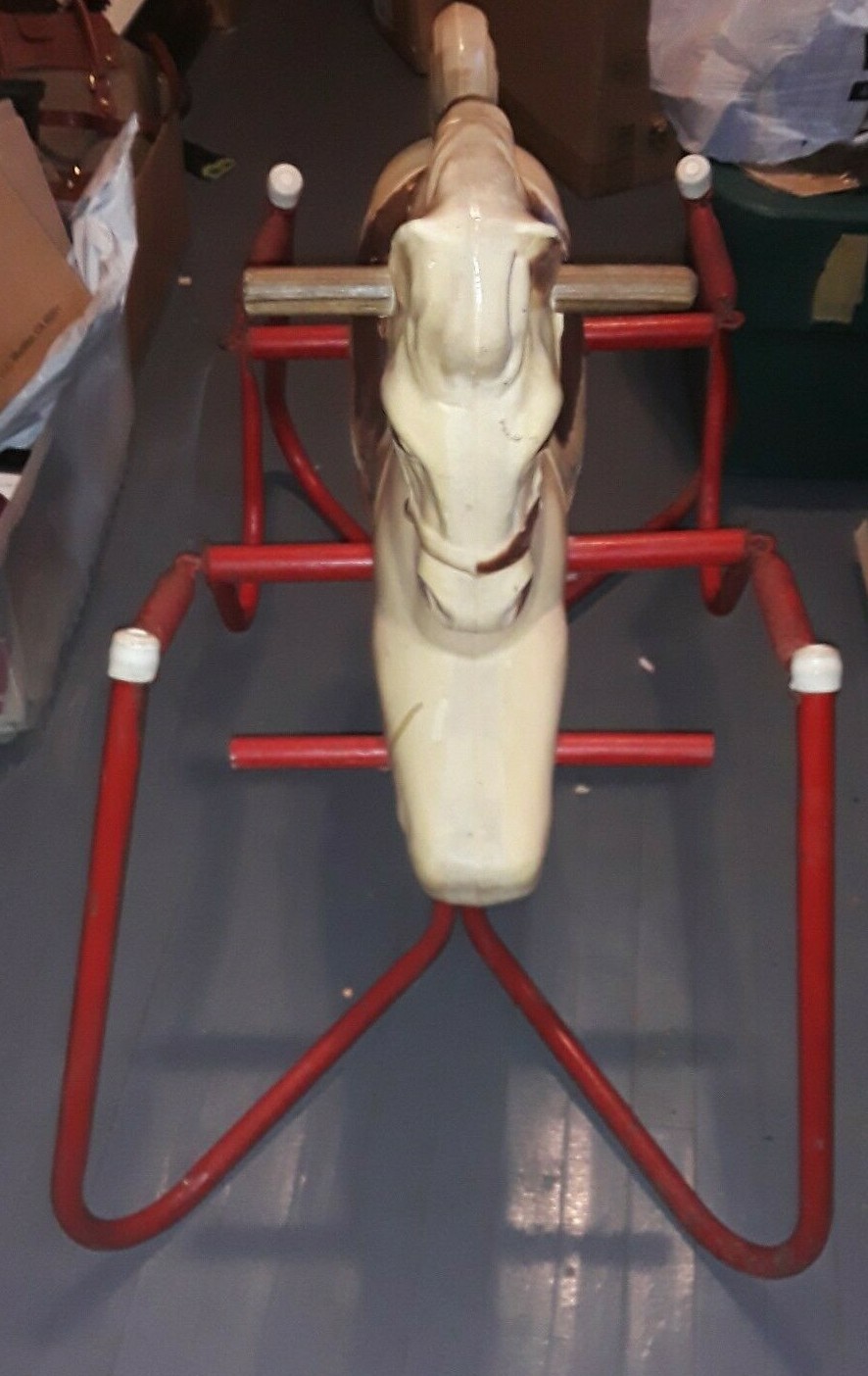 Product SpecsVintage Wonder Horse, Mustang, Spring Rocking Horse, 31 Brand: Wonder Horse, is the only marking. Not sure. Size: Approx. 37 Top/Bottom Head/Stand part Approx 31 1/2 Long Horse Approx 19 High Horse only Approx 40 Long from rocker parts from end to end. Colors: ...
For Sale
Solid Wood oak Rocking Arm Chair 35669 measures 24L x 30D x 43 high
For Sale
Andreu World Rocking Nub Chairs with Cushions 35641 and 35642 measures 19L x 30D x 33 high2 avail. $270 each
For Sale
Nice solid oak rocking chair, excellent condition, sturdy and very comfortable. Local pick-up only.
For Sale
We have a rocking chair with a matching ottoman that we no longer need. This chair is barley used and in excellent condition. The ottoman rocksglides with along with the motion of the chair. They dont have any rips, stains, or faded areas. The discoloration in the picture is ...