For Sale
MyMathLab Notebook 2nd edition. For Oxnard College. New, never used. Text .
For Sale
MyMathLab Access Student Access Kit never opened or used, still sealed ISBN-13 978-0-321-26252-3Beginning Algebra by Pearson 3 ring binder excellent conditionISBN-13 976-0-321-96947-7
For Sale
MyMathLab: Student Access Kit
EBook with multimedia learning aids: MyMathLab courses include a full eBook with a variety of multimedia resources available directly from selected examples and exercises on the page. You can link out to learning aids such as video clips and animations to improve their understanding ...
eBay
MyMathLab Student Access Code + eΒook ! 1-Second Delivery ! Read Before Buying !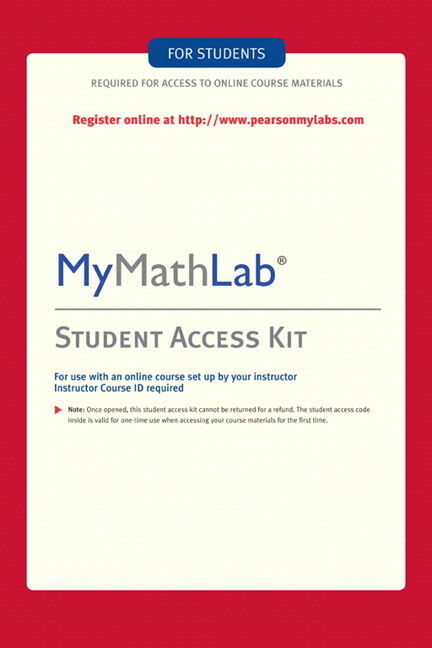 Access Code provides FULL ACCESS to your MyMathLab Course and access to the eBook through MyMathLab Homework Portal. FASTEST delivery on eBay (within 5-seconds of purchase) I will send this item by postal mail. Sending this item by email or by any other digital delivery method ...