For Sale
2019 kenworth w900L bought in January of 20 new. truck is fully loaded with leather and heated seats, Morocoo steel body, sliding tarp w swing sliding gate and coal shoot, 565 Cummins w 18 speed 21,000 miles a must see
For Sale
Belmor WF-64080BQ-1 Black Winterfront Truck Grille Cover for 1984-2018 Kenworth W900L
Belmor WF-64080BQ-1 Black Winterfront Truck Grille Cover for 1984-2018 Kenworth W900L
eBay
Kenworth W900L & T800 15" Stainless Air Cleaner Donaldson Style A.M. W/Brackets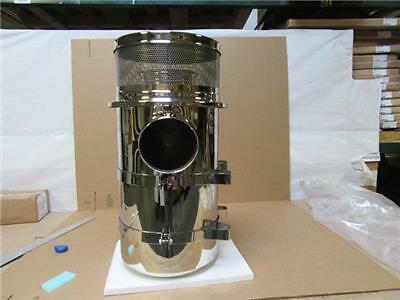 Kenworth W900L and T800 Aftermarket 15 Donaldson Style Stainless Air Cleaner with 7 Inlet. Made of Stainless Steel Includes Brackets Excellant Quality New in Factory Sealed Box! 1 Year Manufacturers Limited Warranty! Does Not Have Kenworth Logo or say Paccar PLEASE NOTE: Due ...
For Sale
2005 kenworth W900L. NEW CAT C-15 MOTOR 138,000 MILES TURNED UP MOTOR 475 HP... 13 SPD TRANS... TIRES 90 .. NEW STEARING COLUMN ..NEW AC... RIGHT WEIGHT LOAD SCALES...NEW DRIVER SEAT.. VERY VERY WELL TAKEN CARE AND CLEAN INSIDE AND OUT... MAINTANCE RECORDS AND ALL PAPERWORK ...
For Sale
2000 Kenworth W900L 300 wheelbase 500 hp Detroit recent work 350000 miles on out of frame, 13 speed tranny, 370 rear ends 1yr old, tires 90 and all brakes the same. 1,134,567 miles on the truck and 350,000 on the engine. Two line wet kit and belly dump cords. ELD exempt Call ...
For Sale
2003 Kenworth W900L, 72 Mid Roof Sleeper, Cummins N14, 460 H.P., 18 Speed, 355 Rears, Engine Brake, Cruise Control, Cold AC, Air Ride, Alum Wheels, Good Rubber, Tilt Steering, High-Level InteriorTambien hablamos espanol...
For Sale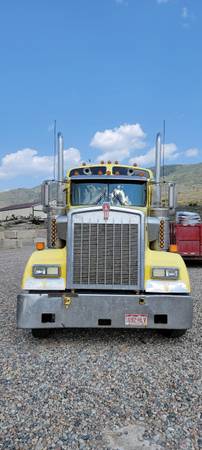 2001 Kenworth W900L. 354k original miles.21 speed250gal - Dual 125 fuel gal tanksNever used for over the road.Only private local in state deliveries Co. Cold AcNice clean double bunk sleeperCummings ISX 565 600hpAll new tires within last yearNo Def EcuGood running truck no ...
For Sale
Platinum rebuilt under warranty until November 2021. C15 3406, true 99 model w900. Cold air, 2232 michelin tires, 13 speed 3.36 gears. Serviced every 15,000 miles. Located in London, KY 40741. I use this daily its ready to haul. Calltext between 8am-9pm M-F