For Sale
john Deere 4455, 15 speed powershift, triple hydraulics, cold ac. 320-333-o227
eBay
John Deere 4455 MFWD Prestige Collectors Edition 1/16 scale unopened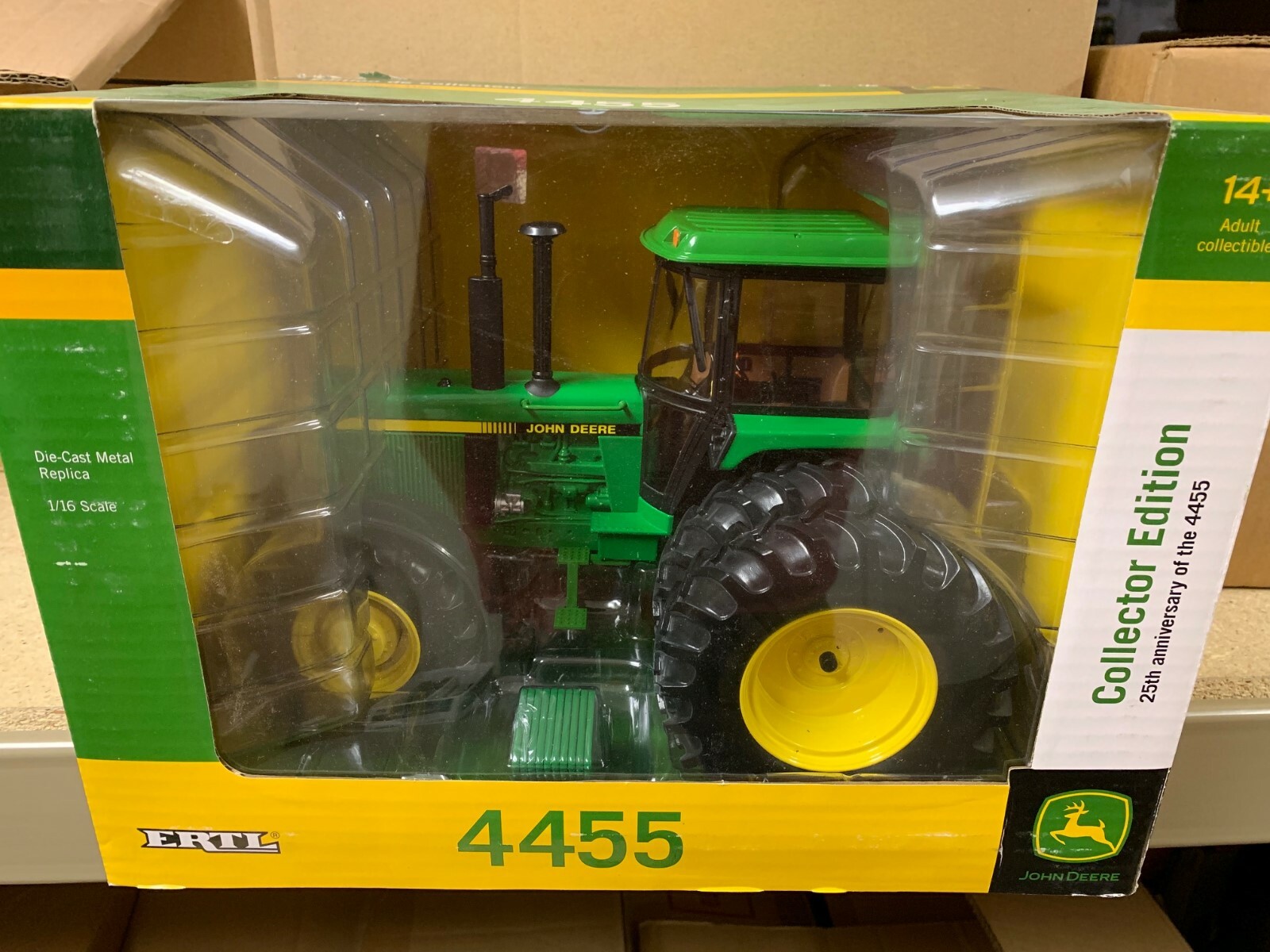 Unopened, diecast John Deere 4455 MFWD Collectors Edition. 1/16 scale Sales tax will be added to all purchasers that reside in Missouri. We strive to provide the highest quality of service found on ebay. If for any reason you cannot fill out feedback to reflect our goal of ...
For Sale
john Deere 4455, 15 speed powershift, triple hydraulics, cold ac. 320-333-o227
For Sale
John Deere 4455 15 speed powershift. 9100 hours, triple hydraulics 5401000 pto. 18.4 x 42 tires. No oil leaks, AC blows cold. 320-333-o227
For Sale
Make JOHN DEEREModel 4455Model Category Tractors - 100 HP to 174 HPModel Year 1989Hours 10,500Engine Horsepower 150 HP1989 jd 4455 2 wheel drive cab ac heat 10500 hrs complete engine overhaul 1100 hrs ago new starter new batteries new rear tires 20.8-38 long axleLoader NoBackhoe ...
For Sale
I have for sale a Farmhand 662 loader with brackets. This will fit 4030, 4230, 4430, 4040, 4240, 4440, 4050, 4250, 4450, 4055, 4255 and 4455 tractors. I believe this will also fit 4010, 4020 and 4320. Price is plus tax. No trades. No texts. Thankswww.mowersmi.com
For Sale
$1,000 cash. 10 Bolt dualsbolts not included. 641-344-471six