For Sale
Sheep/Horse Clippers Electric Goat Shears, Portable Electric Hair Fur Grooming Clippers for Horse Goats Alpacas Llamas Thick Coat Animals, Farm Livestock Pet Supplies 380W (Horse Shears)
Contains one set of clippers, a screwdriver, cleaning brush, operating instructions, and a storage case for easy transportation ENERGY-SAVING AND HIGH-EFFICIENT: With a high speed of 2400r/min, this electric clipper helps you save more time on shearing SPEED ADJUSTABLE: There ...
eBay
WAHL STABLE PRO PROFESSIONAL SINGLE SPEED ANIMAL ~ HORSE CLIPPERS ~ BLADE ~ USA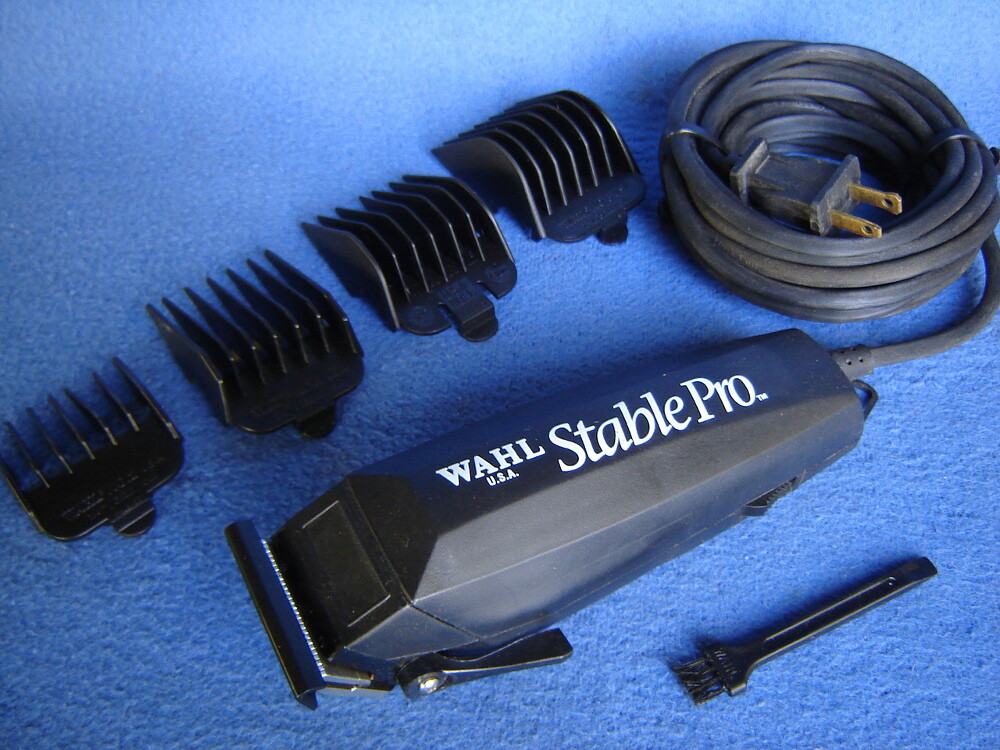 We have available this set of Wahl Stable Pro Single-Speed Animal Clippers. These Professional quality clippers were gently used by a few of 4H girls several years back. Stored with pictured accessories. Model 8800, 10 watt, rear side switch, hang loop, 10 long cord. Made in ...
For Sale
Heavy duty horse clippers
For Sale
Need to body clip your hairy horse, cow, goat, dog or cat Double K, Clipmaster and Oster A-5.Several to choose from, all are used but have professionally sharpened blades and have been serviced, refurbished, cleaned and lubed. Call Phone call only please. I do not respond ...