For Sale
This is NOT an estate sale, or storage locker find, with a bunch of mis-matched extras. This is my personal machine, and I cant even count how many stones Ive cut on it. This package contains EVERYTHING you need to start cutting, just plug it in, and add water. If you are buying your first ...
For Sale
faceting machine with extra grinding wheels, books of faceting designs, rough gemstonesaquamarine, garnet, accent diamonds etc, gold findings, dops, etc
For Sale
This is a vintage faceting machine in good working condition.A lot of people like these machines to try out and learn gemcutting. Definitely the most budget way to get into the hobby. These are like the Volkswagens of the faceting machine world- simple, functional and built ...
For Sale
WUPYI Professional Gem Faceting Machine Jewel Angle Polisher,110V 180W Gemstone Grinding Machine Jewelry Polishing Machine Ring Surface Grinder Flat Bench Polisher,2800r/min
★Rated power: 180W;Rated voltage: 110V/60Hz;Rated rotate speed:2800r/min;Polishing Disc`s diameter: 8 inch. ★Flat grinding, stable, minimal noise, wide range of uses,easy to operate, small size. ★It can polish out different shapes: flat, round, egg-shaped, water droplets, multi-angle ...
eBay
New, Gem Faceting Machine, Flat Lap, 120 W, Variable Speed, 0-1800 rpm.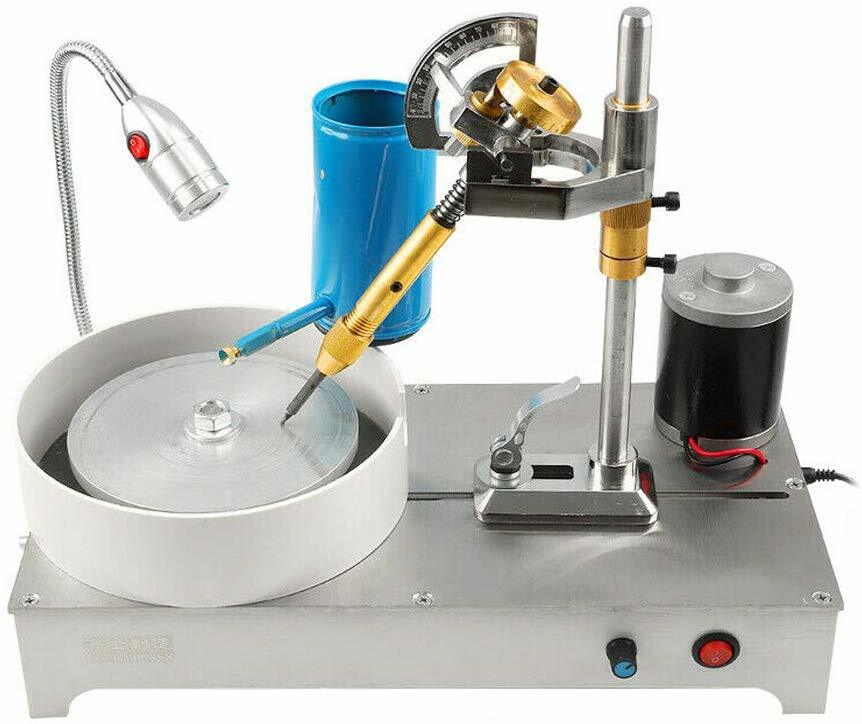 Note: the shipping cost and the cost of the unit have been reversed in order to reserve more money for my ministry Fed By The Spirit. Brand new faceting machine, 6, complete with motor, hand mast/faceting arm which is fitted with a 96 index wheel, an LCD work lamp, and a water ...
For Sale
Item is in very good working condition. Please email me if you have questions.