For Sale
Curbside Pickup - 954-577-1043 x 260Drywall Painters Finishing Stilts - 24 - 40 Scratch and Dent - $81.89Open Box - $99.94Brand New - Free Shipping - $116.99- Adjustable Height - Using a wing-nut design, no tools are required to adjust the height- Anti-slip Feet - Bases are ...
For Sale
I have a few drywall hanging tools, taping banjo 48 T- square and 54 T- square for sale. Also shown is a texture spray hopper. Please see the pictures with the prices listed on each item. I would make a deal if you want to buy it all. Call, text or email Don at the info listed ...
For Sale
Drywall Painters Walking Stilts Taping Tools - Adjustable Used once$80 Cash, no shipping Call or text only to 269-two four seven-1385I will not respond to emails unless you include your phone number
For Sale
Blueline auto taper, 10 and 12large boxes, northstar angle box, northstar extension handle for boxes 3angle head,all in pristine hardly touched condition, get a pump, roller and angle box handle and your in business
For Sale
TapeTech Drywall Taping Tools Maintenance Kit with Master Repair Manual for Tapers, Angle Heads, Flat Boxes, Pumps, Rollers & More
COMPATIBLE WITH TAPETECH, LEVEL 5, DRYWALL MASTER, NORTHSTAR, TAPEMASTER BRAND TOOLS - PAYS FOR ITSELF IN ONE USE. Save hundreds by repairing, tuning and adjusting your own drywall taping tools TAPE TECH TOOL SET PLUS STEP-BY-STEP REPAIR MANUAL WITH PHOTOS to walk you through ...
eBay
Columbia Drywall Taping Tools 2.5" Angle Head *NEW*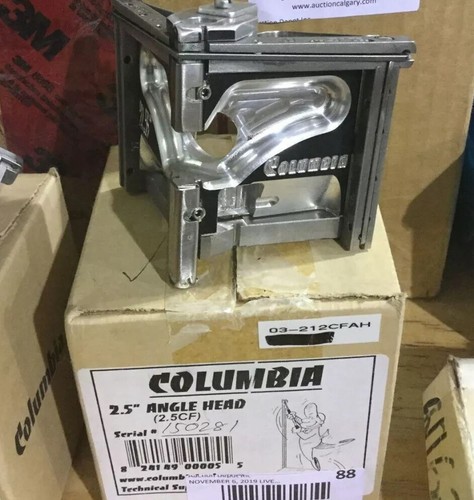 Columbia Drywall Taping Tools 2.5" Angle Head *NEW*. Condition is New. Shipped with FedEx Ground or FedEx Home Delivery.
For Sale
Selling Putty knives and 8 drywall taping knife.
For Sale
Drywall Taping Knives, One is 10, One is 8. Selling both for $8.00.
For Sale
taping tool in good condition
For Sale
Up for sale is a Blue Line taping tube in working order, no rust, easy clean head $300Level 5 Pump with snorkel, brand new never used $375Drywall Master angle head box $50All items obo. Trade forContact me through Craigslist email.
For Sale
Basic 12 Plastic Drywall Mud Pan with steel wiping blades. Also, 6 metal and 8 10 plastic taping knives. Excellent condition homeowner only used once for small drywall repair job. $5 for everything cash only firm price. Located in north Moorpark, off Walnut Canyon Rd.