For Sale
Dogtra Pathfinder - hunting dog tracking system, works with your smart phone. I bought a few months ago and never used it. $300. 47895one1573
For Sale
This Dogtra 282NCP, is in pristine condition an has seen very little use. It is a two-dog system with both collars included. Everything is packaged as new. It has a 12-mile range, rechargeable batteries, fully waterproof receiver and transmitter, and an LCD screen that displays ...
For Sale
Dogtra 3502 2 dog rechargeable training collars with case. $325. Kamiah
For Sale
Dogtra 1900S Remote Training Collar - 3/4 Mile Range, Waterproof, Rechargeable, Shock, Vibration - includes PetsTEK Dog Training Clicker
BUNDLE OF 2 ITEMS: Dogtra 1900S Remote Training Collar and PetsTEK clicker. Perfect for dogs from 35 pounds and up. Slim, waterproof collar is ergonomically shaped to your dog`s neck. This dog behavior training collar is designed to fit dogs with neck sizes between 6 - 26 inches. ...
eBay
Dogtra Pathfinder MINI GPS E-Collar Dog Tracking & Training System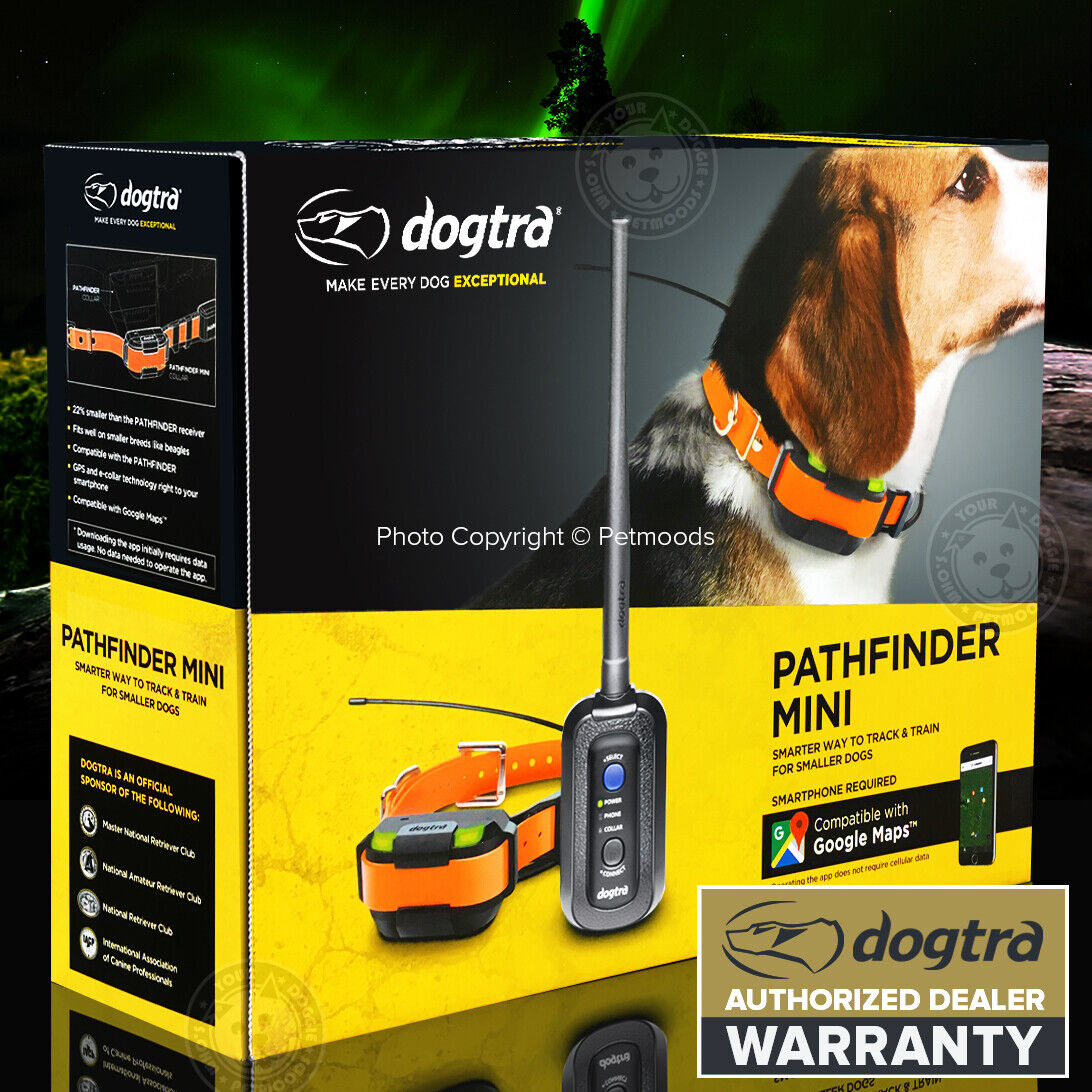 STORE ABOUT NEWSLETTER CONTACT FASHION HEALTH & SPA BEDS & FURNITURE DINING & TOYS SPORT & TRAINING TRAVEL & SAFETY PATHFINDER MINI GPS Dog Training & Tracking System by Dogtra E-Collars Designed for Professionals and Serious Amateurs Dogtra PATHFINDER MINI GPS Tracking & Training ...
For Sale
E-collar for Two dogs. Works great. Comes with transmitter, two collars, charger, and case.
For Sale
These are 4 collars to train hunting dogs or any dog with electric pulse at long distance. The sudden pulse at low levels causes the dog to pay attention to his or her surroundings.
For Sale
These collars are great for getting your hunting dogs attention, or in training a new dog in the pack. There a 4 collars and one remote controls them all.