For Sale
Klutch Electric Walk-Behind Concrete Curb Machine - 5.8in. Working Width, 3/4 HP
5.8in. working width 3 different curb styles 550 Watt, 3/4 HP electric motor 1,700 RPM 17 1/8in.L x 9 3/8in.W cement hopper
eBay
Klutch Electric Walk-Behind Concrete Curb Machine -5.8in. Working Width, 3/4 HP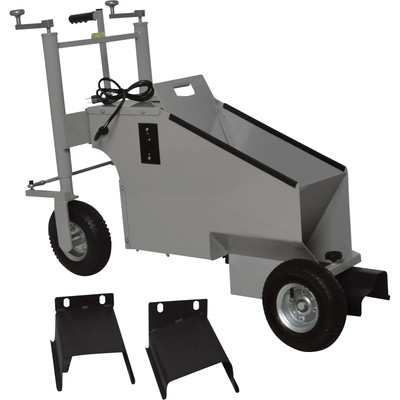 The Klutch Electric Walk-Behind Concrete Curb Machine is a 3-wheeled self-propelled machine that makes curbs up to 5.8in. wide in choice of 3 different mold styles. Powered by a 550 Watt, 3/4 HP electric motor that operates at 1,700 RPM. Walk or Pull Walk, Engine Type 550W, ...
For Sale
24 x 4 x 3 concrete Curb Edge Stones 120 pieces per pallet Price is $200 per pallet - 4 pallets available.PLEASE READ TERMS BEFORE EMAILINGTerms are cash and carry No holds. Cash only.A forklift and operator will be on site to load onto a TRAILER.We will NOT be able to load ...
For Sale
12 80lb bag of concrete mix
For Sale
Decorative concrete landscape curbing Many colors, st styles, and profiles to choose fromServing NE iowaCall or text for more info
For Sale
Recently removed road curb pieces. I have 6 of these, varying size and weight. All about 16 x 32 x 5 feet. They have expoxy rebar for tie off points if needed, and are very heavy. I can load these on a trailer if needed.Dont want these going to a land fill.
For Sale
3 tool package, Rough, Finish, and GooseNeck. Built to City of Austin Specs, They have held up well, but need to find a new home.Viewing call Will NOT respond to Texts nor email.CALL for Viewing, Please.