For Sale
Burr King 90100 Model 960 Two Wheel Belt Grinder 1.5 hp, 120V, 1 Phase, 802 60 Hz, 8000 SFPM, 2.5" x 60"
Two Wheel Belt Grinder 60" belt up to 2-1/2" wide OSHA compliant 60HZ/8000SFPM/2.5X60 Made in the USA
eBay
Burr King 71503 Model 760 1.5 x 60 Belt 2HP 220V 3PH 3 Wheel Belt Grinder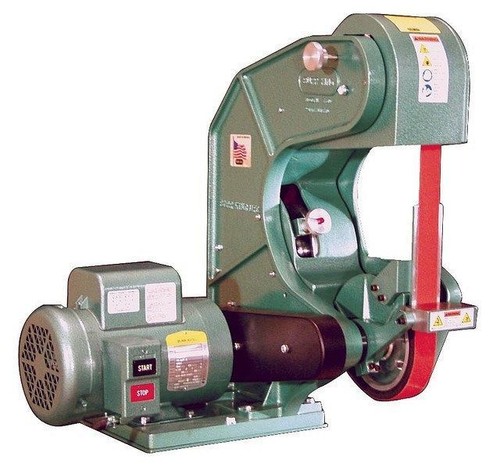 Burr King Model 760 1.5 x 60 Three Wheel Belt Grinder 2HP 220V/3PH 4000 SFPM *** Actual Product May Differ From Image Shown *** This Burr King item ships by truck and extra shipping charges will apply to ship to a non-commercial address. Description: Burr Kings family of three ...
For Sale
burr King 1 x 42 Single Speed Three Wheel Belt Grinder, 562Burr King Model 562 1 x 42 Three Wheel Belt GrinderFeaturesContact wheel, platen and workrest support grinding.Slack belt grindingAdjustable belt tensionPositive belt tracking patented designQuick belt changeLarge ...
For Sale
Burr King vibratory bowl model 200 with stand pak 5000. Coolant tank with pump and timer 17 OD. Bowl x 6 12 deepGood condition Asking $800Don 918-801-three zero 16
For Sale
MODEL 960-250 BURR KING. Never been run. Part of the guard is missing.
For Sale
For sale is a Burr King Model 600 Deburring Polishing Machine. This is a high quality machine that belonged to my neighbor who was the owner of a Metals Manufacturing Company in California. Its in terrific working condition comes with two other polishing wheels. Asking $550 ...
For Sale
20 Disc Sander3HP1750 RPM