For Sale
WEN 33013 4.5A Variable Speed Single Phase Compact Benchtop Milling Machine with R8 Taper
Variable speed goes anywhere from 100 to 1,100 RPM on the low setting and 100 to 2,500 RPM on the high setting 18-1/8 x 4-3/4 inch table travels 11-13/16 inches along the X-axis and 5-1/8 inches along the Y-axis Bevel the head and column 45 degrees in either direction for angled cuts in metal ...
eBay
WEN 33013 4.5A Variable Speed Single Phase Compact Benchtop Milling Machine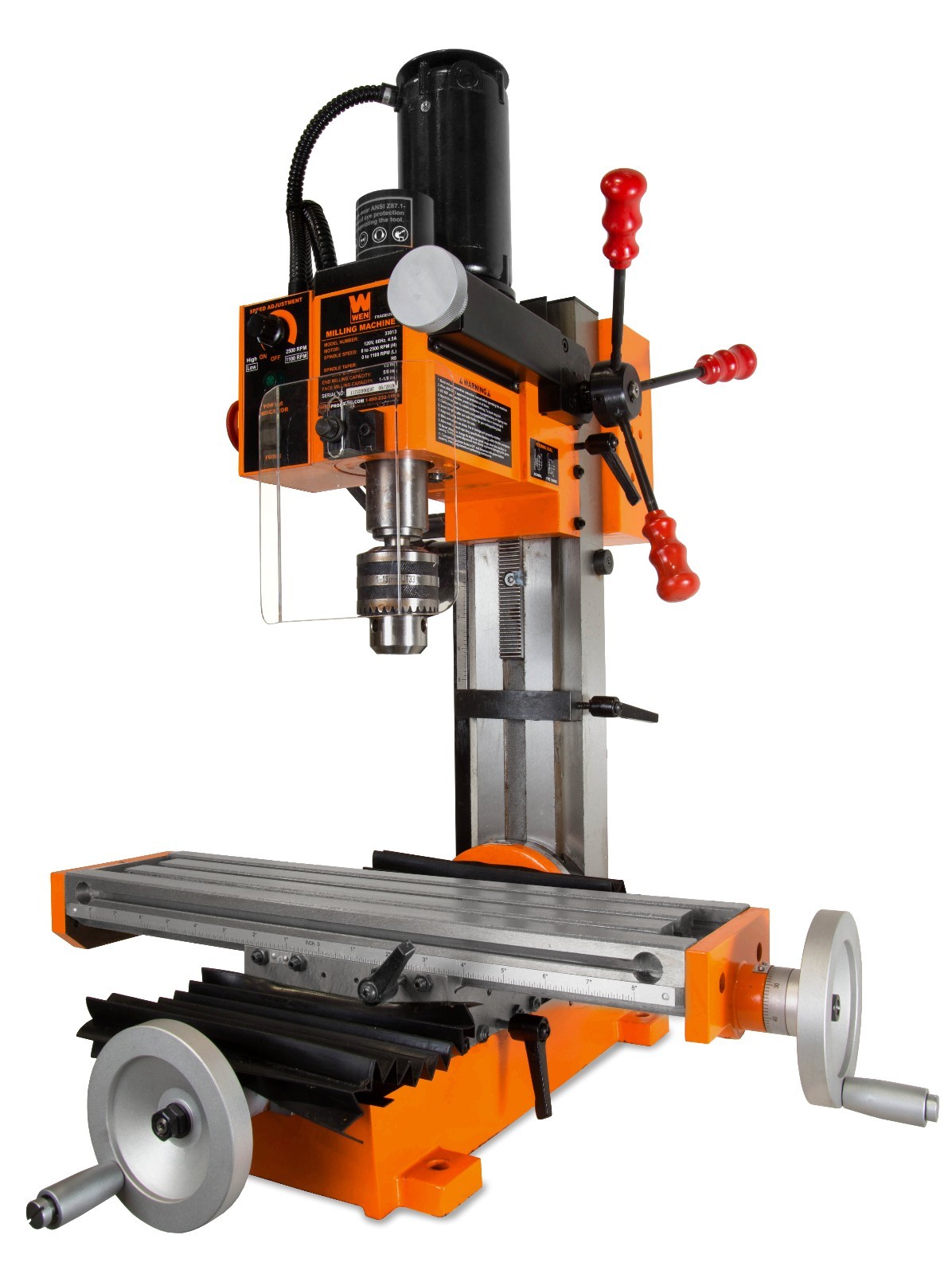 Remember when you could remove material evenly and precisely? Machine perfect channels and grooves into metal, wood, plastic and more with the WEN 4.5A Variable Speed Single Phase Compact Milling Machine. This versatile 13-inch swing tool helps machinists and woodworkers alike create flat surfaces ...
For Sale
... 33013 4.5A Variable Speed Single Phase Compact benchtop Metal Milling Machine with R8 Taper